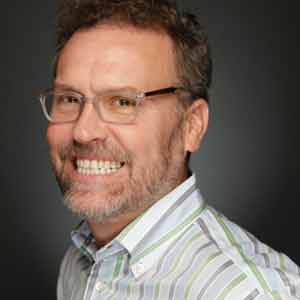 George 'Bud' Ivey, President and Senior Remediation Specialist
In the wake of industrialization, and particularly since inception of the US Environmental Protection Agency (EPA) in 1970, the U.S. has placed an increasing priority on cleaning up sites where contaminants have leaked, spilled, or been disposed of, impacting air, soil and groundwater quality. For most contaminated sites that are scheduled for cleanup, the estimated national annual expenditures for site remediation will increase exponentially. However, despite the invested capital in conventional remediation technologies, to achieve compliance with State or EPA regulations, they have proven largely inadequate for realizing timely and cost effect site clean-up. The application of remediation technology needs to address client, land-use and social factors, which often include the obligation to limit and or resolve environmental risks to sensitive receptors. Further, they also need to deliver sustainable environmental benefits within a secure timeframe, space, and budget, and achieve environmental compliance with applicable site cleanup goals.
Enter Ivey International Inc. (IVEY), an international award-winning environmental remediation technology development company. IVEY is on a mission to empower environmental consultants and contractors, as well as oil and gas companies, to restore air, soil, and groundwater quality with its innovative remediation products and processes. IVEY has been nominated for, and received, many national and international environmental awards in recognition of their innovative remediation technologies, that achieve enhanced vapor, soil, and groundwater remediation, with significant time and cost savings for their clients.
At IVEY, the efforts to promote the development and use of innovative remediation technologies with federal and state agencies, and many private industries, started back in the early 1990s. The company was formed to fuel the propensity of George 'Bud' Ivey, president and senior remediation specialist of IVEY, to engage in novel applied research for innovative ways to enhance conventional site remediation. Founded in 1993, at a time when different treatment processes were being applied in Canada, Europe, and the U.S., IVEY's core focus was to weed out flawed approaches that failed to remove persistent organic pollutants at sites. Drawing on his rich experience, and education in synthetic organic chemistry, geological engineering, and masters in project management, Ivey began finding innovative approaches for enhancing the removal of organic pollutants from different worksites. Today, IVEY utilizes decades of remediation experience, travelling to over 55 countries globally, to aid their clients, including: environmental consultants, contractors, developers, and oil and gas, to strategically design site remediation to consistently enhance in-situ and ex-situ vapor, soil and groundwater remediation goals, while simultaneously developing new innovative products and processes for the growing remediation and surface decontamination market needs, which are still expanding.
"Commercial and industrial sites that are used for the storage of petroleum hydrocarbons, chlorinated solvents, or heavy metals, and are prone to accidental spills, leading to contamination of the local air, soil, surface water, and groundwater quality," says Ivey. "A contaminated site is like a concussion for site owners. There is no one simple solution to fix the impacts, and the cleanup is often challenging, financially and emotionally." The contaminants on impacted sites are primarily sorbed onto the soil or bedrock instead of dissolving in the groundwater, so they become much less available for mass extraction or degradation through most conventional physical, chemical, and biological treatment methods. Bearing this in mind, Ivey was the first to invent contaminant selective surfactants to scientifically resolve and overcome the fundamental limitations of sorption (i.e. absorption or adsorption), which are well cited in literature, for greatly impeding cost effective site remediation. The company's most notable innovation is the Ivey-sol® Surfactant Enhanced Remediation Technology that selectively desorbs pollutants, from soil surfaces or from free-product (i.e. LNAPL or DNAPL) layers, making them more miscible, without causing emulsification, so they are significantly more available for enhancing physical, enhanced biological and or enhanced chemical remediation, within saturated and unsaturated soil and groundwater regimes.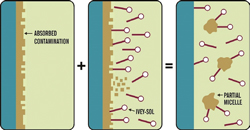 For in-situ and ex-situ remediation of contaminated soil or groundwater, IVEY emphasizes the fundamental need to overcoming contaminant sorption to improve most every site remediation, which helps to reduce the associated treatment cost and projected duration. In the case of in-situ remediation, IVEY often leverages existing remediation technologies at sites like; Multi-Phase-Extraction (MPE), Pump and Treatment (P&T) Biosparging, Bioremediation, or Chemical REDOX, to strategically integrated their technology to synergistically (1 + 1 = 3) achieve enhanced clean-up of the worksite. "Some of our project designs involve the installation of injection wells or galleries, to help target the Ivey-sol® injections to make better contact with the sub-surface contaminants in the soil and groundwater regimes," informs Ivey. The surfactants injected into these sites help increase the 'Availability' of these pollutants, including: petroleum hydrocarbons (Gasoline, Diesel, Bunker-C), chlorinated solvents (PCB's and Dry-cleaning chemicals), and PFAS (fluorinated firefighting foam), to be selectively dissolved into the aqueous phase, whereby they are more easily extracted from the same, or a nearby, wells on-site.
On the other hand, ex-situ treatment of large soil piles containing diesel or heavier oils are treated by surfactant-enhanced bioremediation (SEB). The Ivey-sol® products are sprayed on the soil, to aid desorption of sorbed contaminants in the pore space or moisture layers, so they are more 'Bio- Available' for degradation by bacteria, which is inhibited by contaminant sorption. IVEY originally coined the term Surfactant Enhanced Bioremediation in the late 1980's. Another interesting situation arose when a client sought IVEY's support for the decontaminating over 20,000 tons of Bunker-C impacted soil. In that case IVEY helped develop an ex-situ surfactant-enhanced soil washing treatment process, capable of treating ≥ 50 tons per hour to regulatory standards, with the post-treated soils and aggregates being sustainably reused.
In the case of organo-metallic pollution like; methyl-mercury, tetra-ethyl-lead (TEL) or tri-butyl-tin (TBT), IVEY's I-ROX® technology, using an innovative combination of reduction-oxidation reactions, are capable of breaking down these toxic complexes into their less toxic components.
More recently, Ivey developed the DECON-IT® product, which is a proprietary blend of biodegradable, pH neutral surfactants, that was created for decontamination of field environmental monitoring equipment, to prevent cross-contamination, and for industrial cleaning.
All IVEY products are free of unwanted impurities including: PFOA, PFAS, 1,4 Dioxane, Dioxins, Furans, PCBs, and tested and free of USEPA regulated compounds.
IVEY has diversified its applications, keeping pace with the market demand for improved large above-ground tank cleaning, to decontamination of petrochemical and industrial facility wastes. With new and innovative technologies and methods being discovered for treating environmental contaminants in hazardous waste sites, IVEY strives to be "Today's Environmental Solutions for a Better Tomorrow." The company is improving its technology to meet new requirements for emerging contaminants like PFAS, with a new remediation product called PFAS-SOL®.